Your Support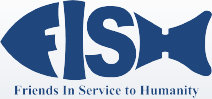 F.I.S.H. of Orchards, Inc.
All our financial support comes from donations by generous individuals, area churches, schools and small businesses. We are not sponsored by any corporate, fraternal or religious organizations.
At times we also receive support from the United Way, the Combined Fund Drive, the Oregon Food Bank and Northwest Harvest mostly in the form of food credits; which we can then use to purchase food.
All donations help and every dollar counts. From food to clothing and/or cash, items go to serving our community.
Cash donations allows us to buy food, pay for utilities, or help increase our
servicing capability.