About
F.I.S.H. of Orchards, Inc. was organized in 1977 and opened itís doors in
January 1978 with an initial space provided by the Orchards United Methodist Church.

With the help of local community businesses and area churches, small commercial spaces would be rented, till in 1993 we built our present Food Bank building.

Today we have dramatically outgrown this facility and must store most of our food products in off-site public storage at substantial additional monthly costs.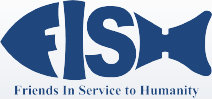 F.I.S.H. of Orchards, Inc.